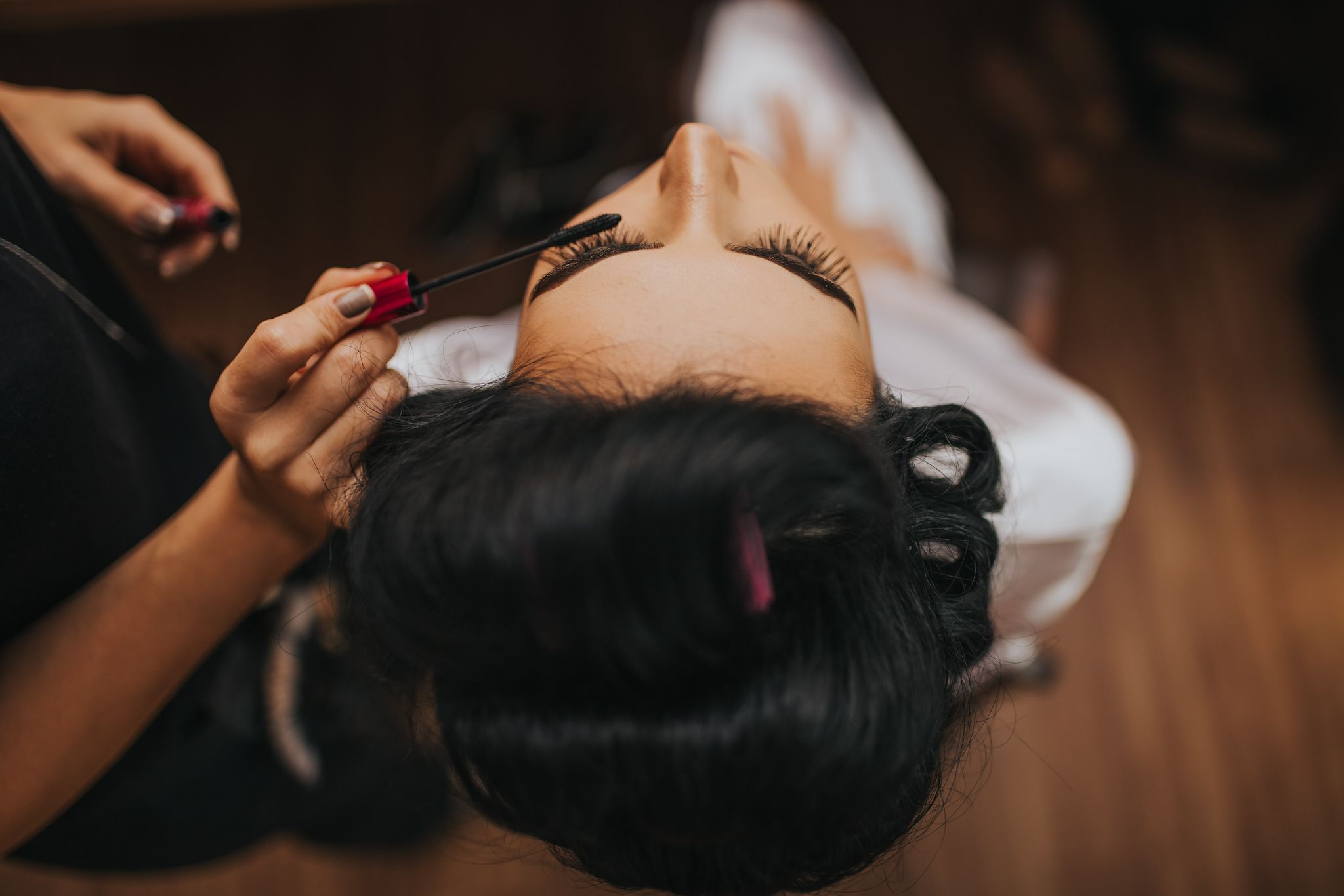 Wedding makeup in Geneva
Wedding makeup is one of the most important and exciting aspects of your big day.
Every bride wants to look beautiful and radiant on her very special day. Beauty salons offer wedding makeup services to enhance your natural beauty and make you even more beautiful.
Wedding makeup session in Geneva
First, a professional esthetician or makeup artist will meet with you to discuss your preferences and personal style. She will also determine your skin type and specific facial needs. Based on this, she will choose the appropriate beauty products and help you select the colors and textures that best suit your skin tone and personality. After cleansing and moisturizing, a foundation will be applied to ensure that your complexion is even, radiant and perfectly prepared for makeup.
Next, a girl can start contouring your face and cheekbones, which will give your face a more elegant look. Foundation will help refine your complexion for a flawless, even tone, while mattifying, anti-aging loose powder will help preserve the zero-defect look throughout the day. To conceal dark circles and imperfections, a concealer will be applied under the eyes and on problem areas.
Complete facials
The professional makeup artist will also choose the most appropriate eyeshadows, shades, and textures for your lids, which she will blend for a softer, more even look. If you want a more dramatic look, liner, mascara, or false lashes can be added for a more sophisticated effect. Lips are also very important in wedding makeup.
Depending on your preference, a nude, beige or caramel color can be used, or a brighter color like lipstick for a more glamorous look. Once the makeup is complete, the makeup artist will touch up to ensure you have flawless skin and perfect makeup for your big day. She can also apply illuminator to your cheeks and cheekbones for an even more dazzling glow. Beauty salons also offer manicure and polish services to make sure your nails look just as gorgeous as your makeup.
XS Studio Geneva also offers complete facials, scrubs, waxing and makeup classes so you can learn to apply makeup like a professional. Semi-permanent makeup can enhance your eyes and lashes for a long-lasting effect. Waterproof and water-resistant makeup products can also be used to ensure that your makeup stays put all day.
Call on XS Studio for your Wedding Makeup in Geneva
In short, using a beauty salon for your wedding makeup is a great idea for a flawless look.
You will be in good hands with a professional makeup artist who will enhance your natural beauty and make you shine on your wedding day.