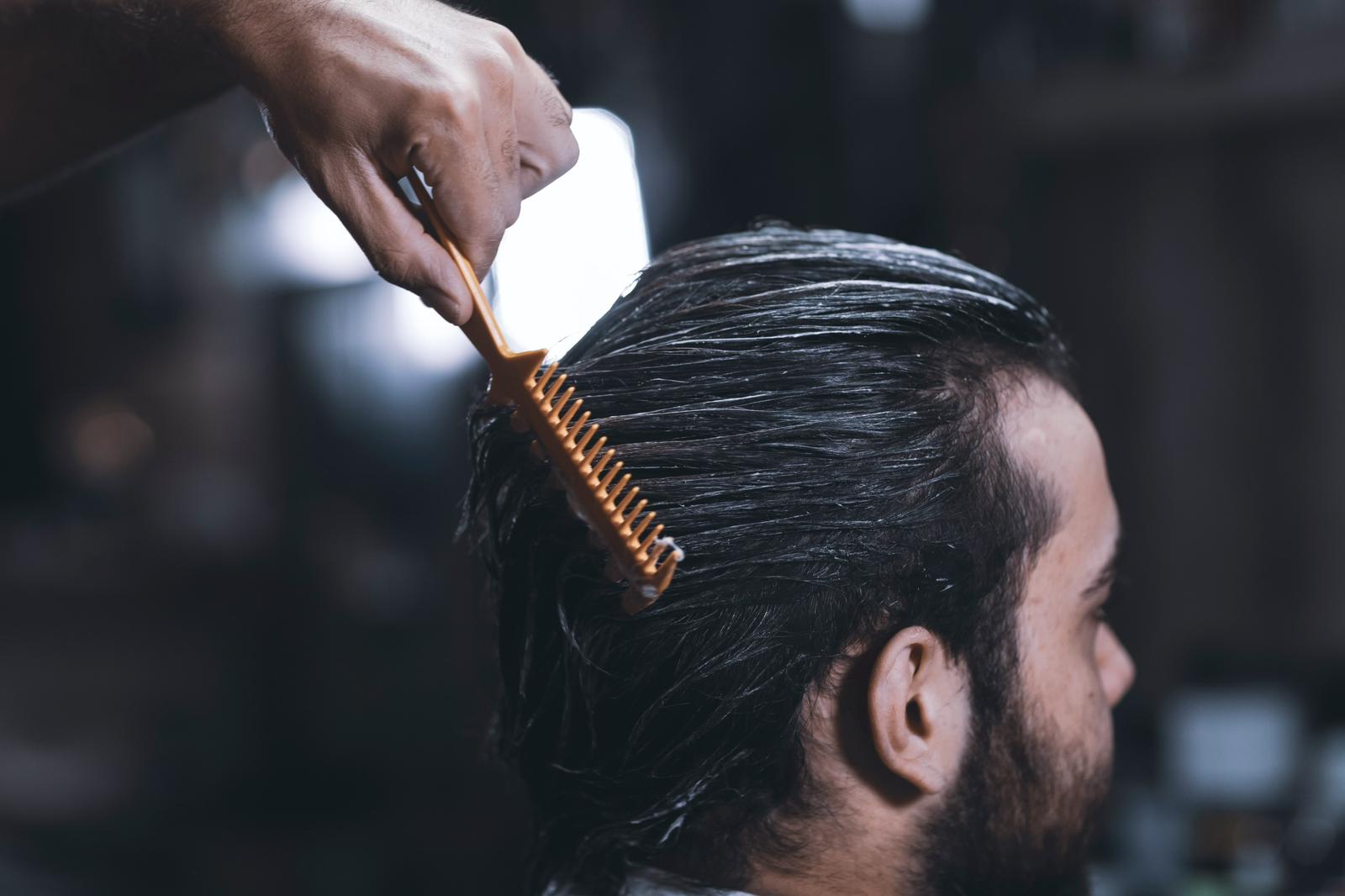 Hair coloring for men in Geneva
Hair coloring for men works the same way as for women.
It allows to modify the natural color of the hair in order to dye it, to lighten it, to darken it or to give it highlights. The reasons for coloring hair can vary, from a simple desire for change to the need to camouflage gray or white hair.
The different colorations for men
Hair coloring can be permanent, semi-permanent or temporary. Permanent hair coloring contains ammonia and pigments, which allows the color to be changed permanently. The pigments penetrate the hair fiber through the oxidation of the ammonia. This process can darken naturally light hair, lighten dark hair or change the color completely.
Semi-permanent hair coloring does not contain ammonia and is less aggressive to the hair fiber. It allows for temporary color changes, generally lasting 6 to 8 weeks on average. Temporary hair color has a very short life span because it does not penetrate the hair. It can give a bright tone and a temporary shade. There are also natural colorations such as henna or vegetable coloring. They are less aggressive for the scalp and hair, but they do not allow to blend grey or white hair and their shades are more limited.
How to choose your hair color
The choice of color depends on the natural hair color and skin tone. It is recommended to consult a professional hairdresser when choosing your hair color, in order to obtain an optimal result and avoid coloring mistakes. The application time will depend on the strength of the product used, but it generally varies from 20 to 45 minutes.
It is important to note that hair coloring products can be aggressive to the hair fiber and scalp. It is therefore recommended to use ammonia-free hair coloring products and to take care of your hair by using appropriate shampoos and hair care products.
Colouring session for men 
In fact, colored hair is often drier and needs specific care to nourish it. In case of allergy to coloring products, it is recommended to use a temporary or vegetable coloring and to rinse thoroughly after application.
In short, hair coloring for men is a convenient and effective way to change the color of your hair. However, it is important to consider the risks and to take care of your hair to avoid damaging it. A professional hairdresser will be able to help you choose the right hair color and achieve the desired result.