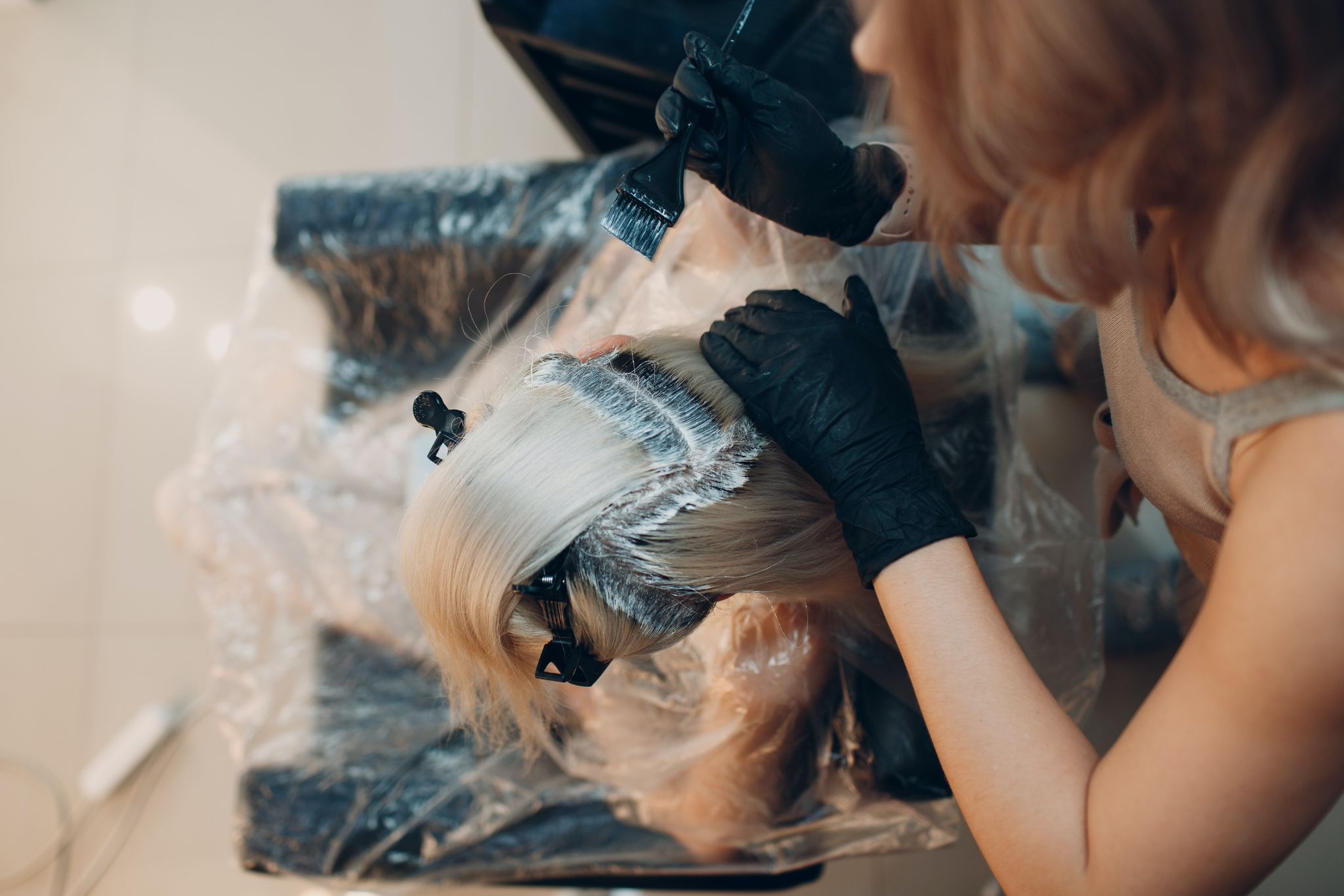 Hair color Geneva
Are you looking for hair coloring in Geneva? You've come to the right place. We offer a wide range of hair coloring services tailored to individual needs.
We use the latest and most innovative techniques for hair coloring with permanent, semi-permanent, temporary and semipermanent coloring. You can choose from a range of services: single coloring, double coloring, highlights and lowlights or a combination of these processes.
What are the advantages of having a hair coloring ?
Improve your look: Hair coloring can improve the overall look of your hairstyle. Colored hair can add depth, texture, shine and dimension to your hair, making it more vibrant and attractive. Multiple customization options are available to you with balayage effects on short, medium and long hair.
Hide white hair: If you have white hair or salt pepper hair that bothers you, coloring can easily hide it. You can choose a color that matches your skin tone and style for a more youthful, vibrant look.
Self-expression: Hair coloring can be a form of self-expression. You can choose a color that reflects your personality or current mood, or simply for a change of style, sublimate yourself.
Covering damage: If your hair has been damaged by chemicals or styling tools such as blow dryers or straightening irons and is dry and brittle, coloring can help cover that damage and give your hair a healthier look.
Repairing Damaged Hair: Some colors contain nourishing ingredients that can help repair damaged hair, providing extra moisture and strengthening it.
Duration: Hair coloring can last for several weeks or even months, depending on the color and quality of the dye used. This means you can enjoy a new look for a long time.
What is the difference between a gloss and a patina?
A gloss and a patina are both hair products used to enhance hair color, but they have different effects.
A gloss is a hair product that is designed to add intense shine and luminosity to hair, while enhancing color. It is often used to refresh the color of colored hair, as it can help revive color and prevent fading. Glosses can be clear or tinted, and can be used to enhance natural hair color or to add a highlight to already colored hair. From ash, iridescent, gold, copper, mahogany or even caramel, chocolate, golden copper, bronde, Venetian, brunette, purple the freedom is yours.
A patina, on the other hand, is also a hair product used to enhance hair color, but it is specifically designed to neutralize unwanted tones. Patinas are often used to eliminate brassy tones, or a golden sheen from blonde hair, or to balance warm or cool tones of hair color even on a very light platinum or blonde. Patinas can be tinted or colorless and are usually applied after coloring to achieve the desired shade and highlight.
In summary, gloss is used to add shine and brightness, while patina is used to neutralize unwanted tones and balance hair color.
What kind of color should I do?
 There are many colors, here is a list with explanations for each of them:
 Permanent dyes: they penetrate the hair shaft and permanently change the natural color. They are generally based on ammonia and hydrogen peroxide, which open the hair cuticles to allow each pigment to penetrate without being aggressive. It is mainly intended for people who want to use their white hair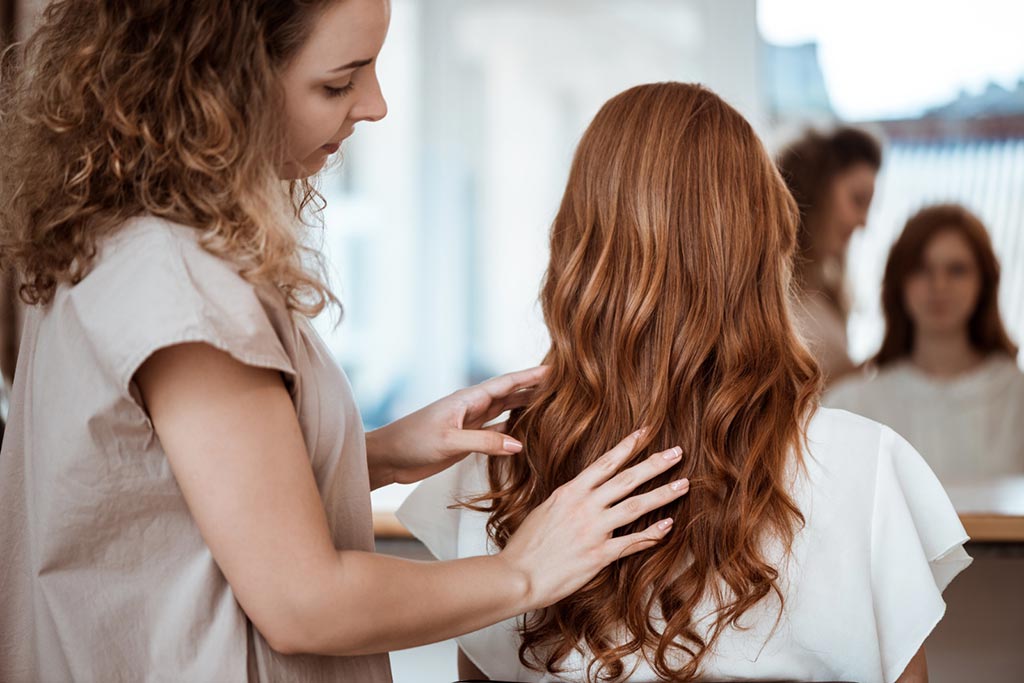 Semi-permanent dyes: or tone on tone, they do not penetrate as deeply as perms and fade with each shampoo. They are often based on direct dyes, which are deposited on the surface of the hair. It is intended for people who have their first white hair.
Glosses: This is a semi-permanent hair treatment that can be applied to the hair to give it a shinier, healthier look. It can also add color and shine to the hair without damaging it like permanent hair color.
Plant-based: they are often plant-based and do not use harsh chemicals such as ammonia and hydrogen peroxide. They are often used by people who are looking for natural and vegan alternatives. Beware, the highlights are sometimes difficult to obtain and the covering of the white hair remains transparent.
Men's coloring: there are coloring products specially designed for men, which are often formulated to cover gray hair and give a more natural appearance, it is light and just blends the white hair.
Make your appointment with our hairdressers in our salon to have your dream hair