Two professional hair salons in Geneva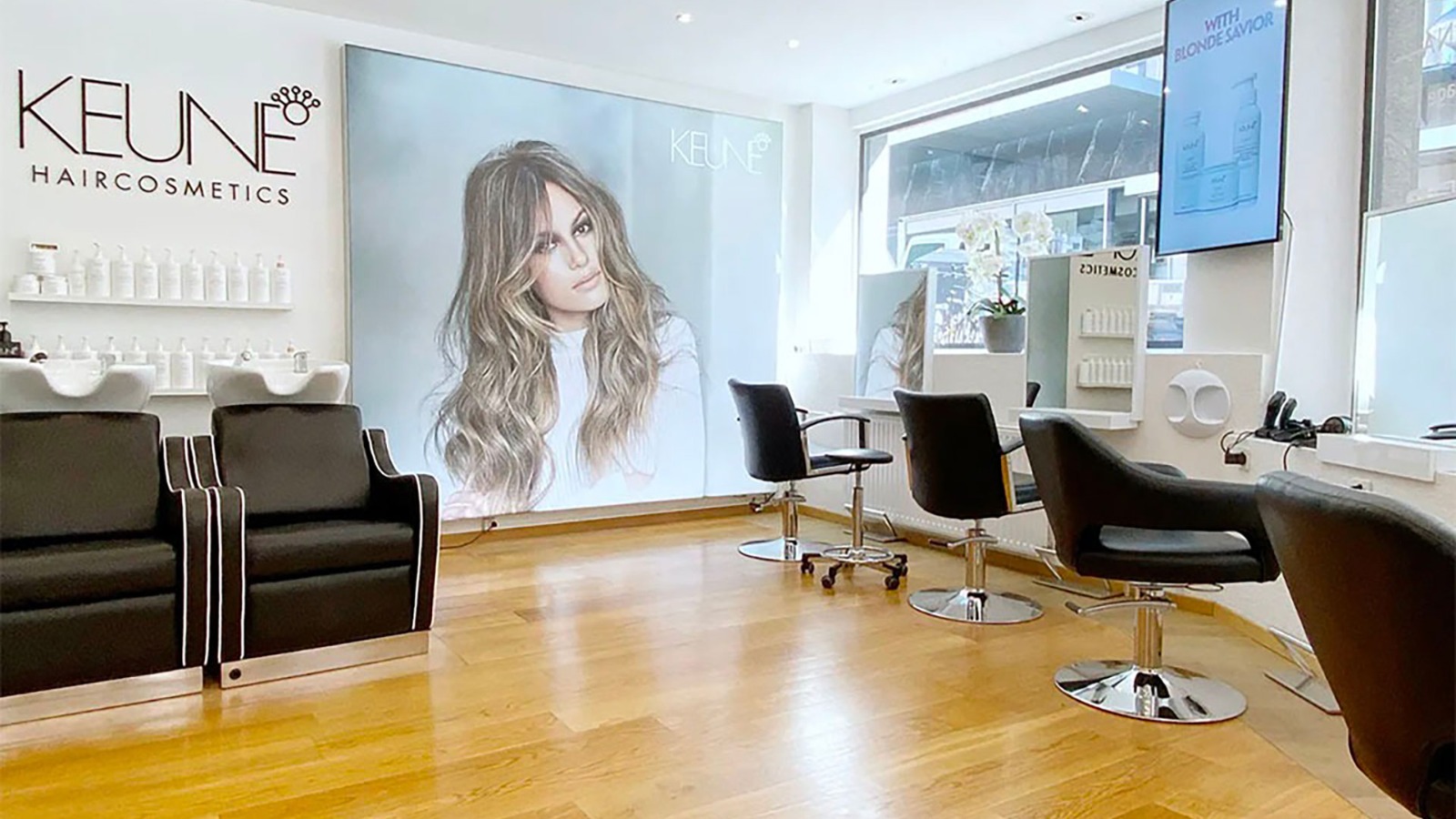 COIFFURE Women's haircut, Hair coloring, Highlights / Sweeps, Brazilian straightening, Hair care, Hair extensions, Hairstyle / Blowdry, Buns, Men's haircut, Beard care, Men's hair color, Children's haircut
MANICURE Russian Manicure, Classic Manicure, Gel, Semi Permanent
MAKE UP Day Makeup, Soft Evening Makeup, Intense Evening Makeup, Wedding Makeup
HAIRCUT Women's haircut, Hair coloring, Highlights, Brazilian straightening, Hair care, Hair extensions, Hairstyling, Buns, Men's haircut, Men's coloring, Children's haircut
MANICURE Russian Manicure, Classic Manicure, Gel, Semi Permanent
MAKE UP Day Makeup, Soft Evening Makeup, Intense Evening Makeup, Wedding Makeup
Two hair salons in Geneva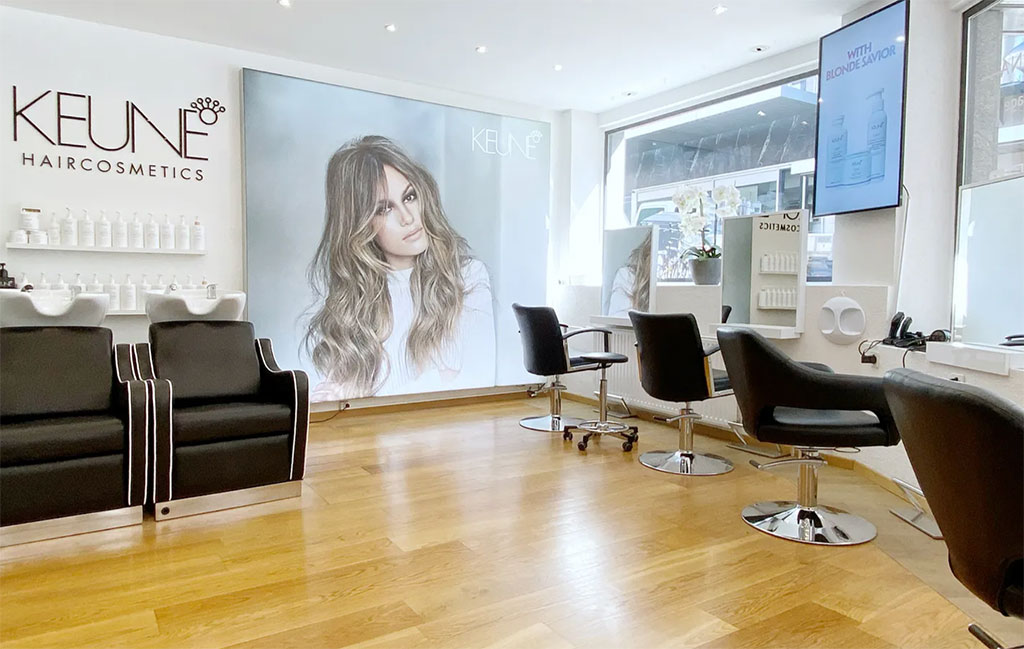 COIFFURE (Women's haircut, Hair coloring, Wick / Sweep, Brazilian straightening, Botox Hair Care, Hair care and Treatments, Hair extension, Hairstyling / Blow-dry, Chignon, Men's haircut, Beard, Beard care, Men's coloring, Children's haircut)
MANICURE (Russian Manicure, Classic Manicure, Gel, Semi Permanent)
MAKE UP (Day Makeup, Soft Evening Makeup, Intense Evening Makeup, Wedding Makeup)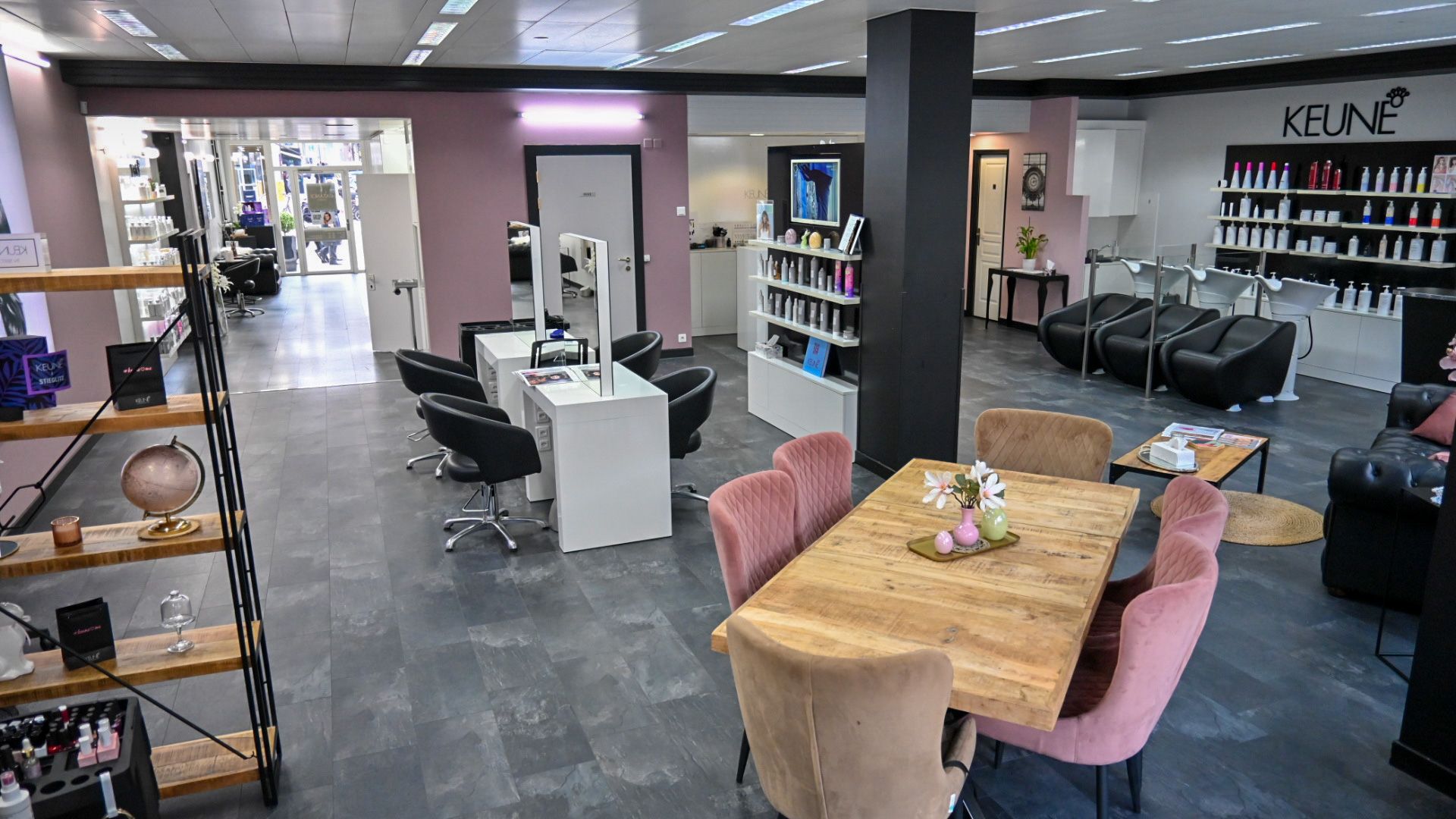 HAIRCUT Women's haircut, Hair coloring, Highlights, Brazilian straightening, Hair care, Hair extensions, Hairstyling, Buns, Men's haircut, Men's coloring, Children's haircut
MANICURE Russian Manicure, Classic Manicure, Gel, Semi Permanent
MAKE UP Day Makeup, Soft Evening Makeup, Intense Evening Makeup, Wedding Makeup
XS Studio Geneva: passionate professionals at your service
XS Studio hair salons in Geneva are a complete beauty destination. Using high quality products, the services offered are designed to meet all your needs.
Our staff is highly trained in cutting, styling and coloring techniques, so they know how to work with all hair types.
We believe that everyone deserves to feel good about themselves, and we're here to help you get there. At XS Studio, you are the star! Our talented stylists are committed to providing you with the highest quality service, no matter what your individual needs are. Our goal is to make your experience perfect.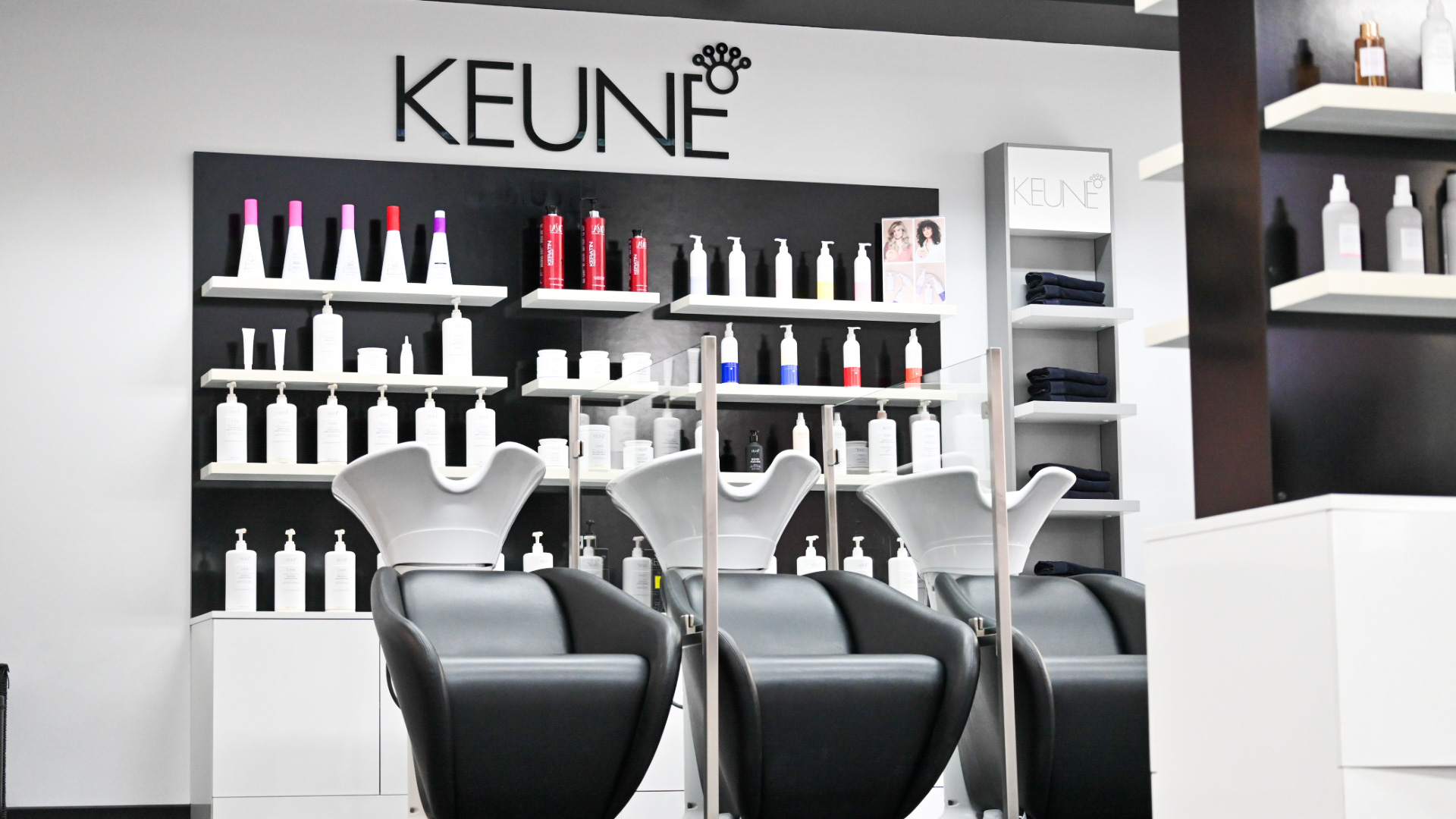 Spacious rooms and discretion
Our team is committed to providing you with a personalized experience that meets all your needs and preferences.
You are welcomed in a spacious space with a contemporary and elegant design, equipped with the latest technology in hair care.
Expertise
We offer a variety of services for both men and women. Cuts, colors, extensions and manicures have no secrets for our stylists who master the latest trends and techniques.
XS Studio has specially trained employees in very specific specialties that require a high level of expertise.

Among these, the realization of personalized hairstyles for a wedding ceremony is one of our specialties.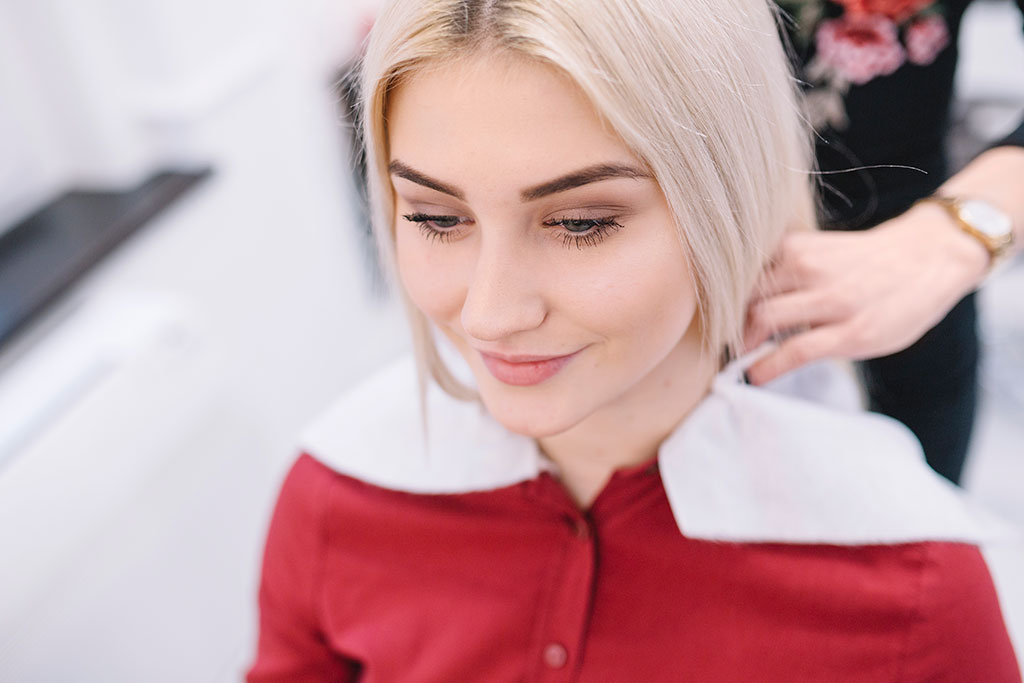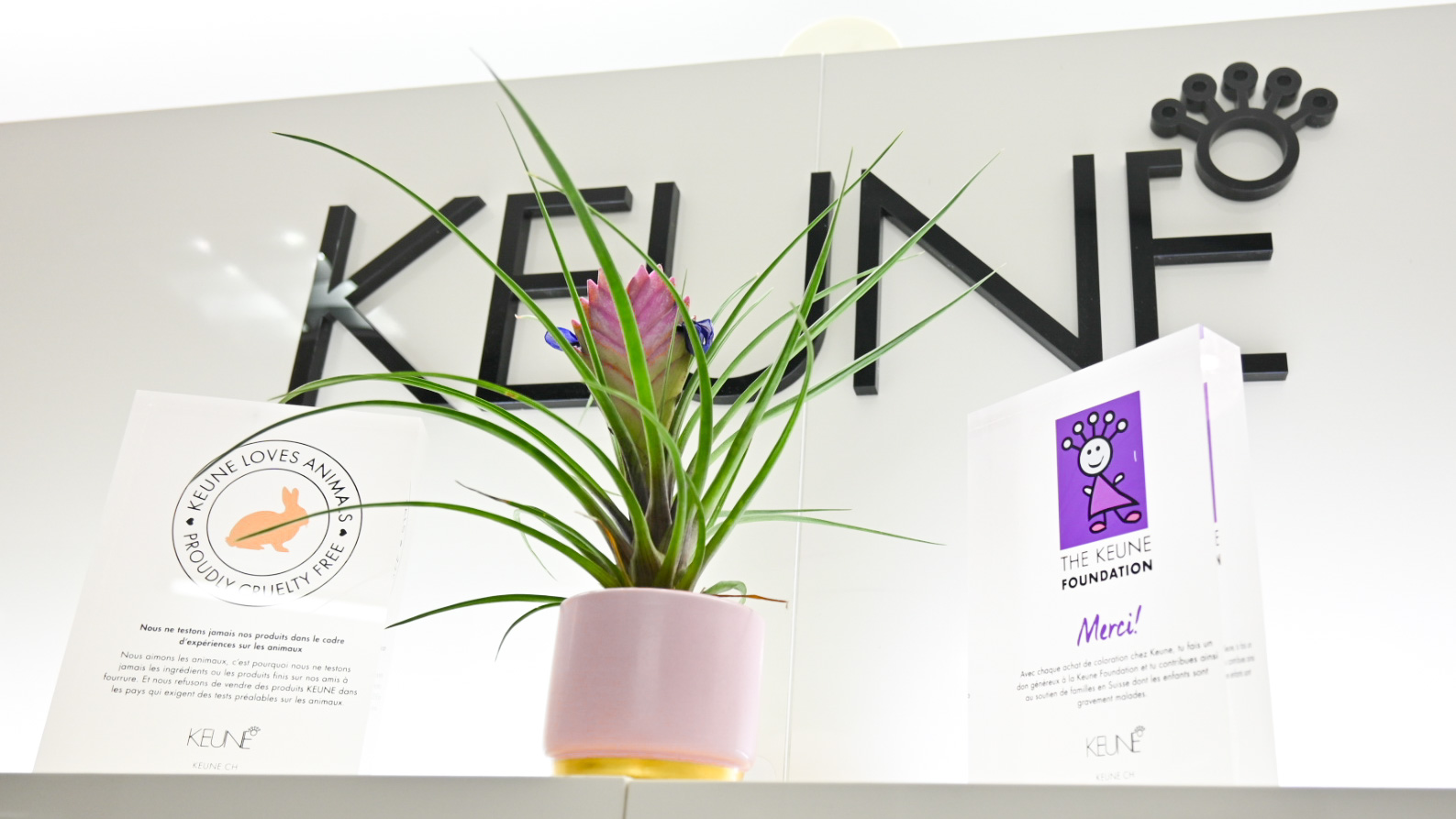 Products
 All the products we use are of high quality and rigorously selected.
After many years of trying and comparing different products, our choice fell on Keune.
This innovative is designed to optimize the health of the hair and scalp. The products address a wide range of hair problems: dandruff, irritation, dull, damaged hair, hair loss.
We have been an official partner of the Keune brand for over 5 years.