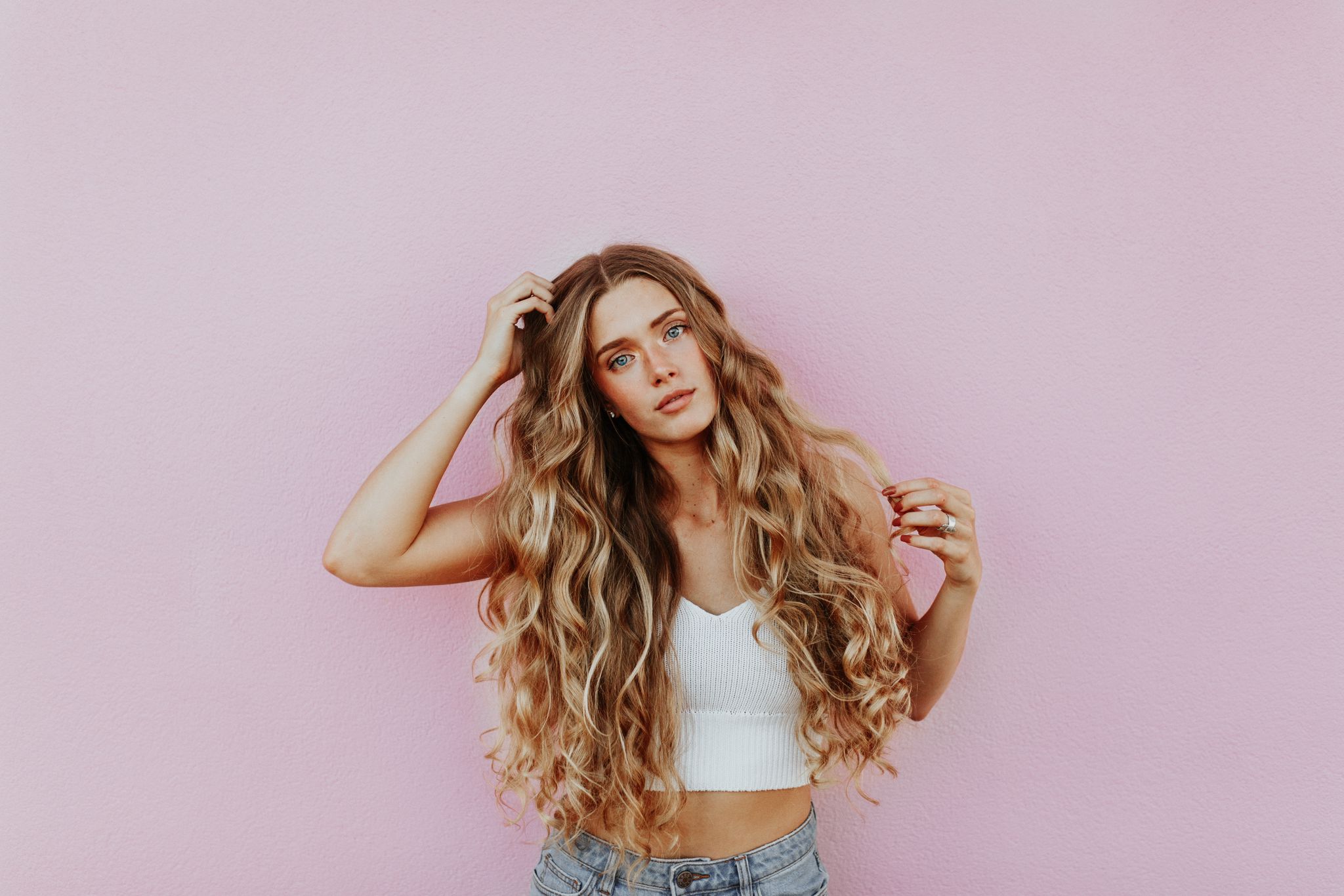 Hair extensions in Geneva
 Our hair salon has real expertise in this field. We use only the best natural hair extensions.
Hair extensions are strands of natural hair, often sourced from India, Asia and Brazil. Using a very specific technique, our experts select and add them to your hair to enhance lengths, add volume and thickness, and add shine. The results are often spectacular.
Hair extensions can be used to create a wide variety of styles, from braids and buns to longer, fuller hairstyles.
Hair extension techniques
There are various hair extension techniques, including :
Woven hair extensions: these extensions are sewn into the hair using needles and threads.
Clip-in extensions: these extensions feature clips that allow them to be quickly and easily attached to existing hair.
Strip extensions: these extensions are glued to existing hair using adhesive strips.
Ultrasonic hair extensions or cold extensions: these extensions are bonded to the hair using a clamp that fuses the keratin of the extensions to that of your hair using ultrasound. This is by far one of the best methods of applying extensions.
The benefits of hair extensions 
Hair extensions can offer many benefits, depending on your expectations:
Length: gain a few inches! Hair extensions can be used to add length to your hair. This can be particularly useful if you have short hair and want a longer, more glamorous look.
Volume: Hair extensions can also add volume, maxi volume to your hair, which can be useful if you have fine or thinning hair. Extensions can help give the appearance of thicker, fuller hair, a real mane.
 Color: If you want to change the color of your hair but don't want to commit to permanent coloring to avoid damaging it. Hair extensions can be an excellent alternative. You can choose extensions in the color of your choice and add them to your natural hair to achieve the look you want. Would you like a blond, chestnut or balayage effect? Darker or lighter?
Styles: Hair extensions can be used to create a variety of styles, such as braids, buns and a ponytail, braid or chignon. You can also choose a curly, wavy or straight hairstyle, a hair glam effect or enhance your wedding hairstyle. This can help you experiment with new looks, change your head without having to wait for your natural hair to grow back.
Ease of use: Hair extensions can be easy to use and maintain once you've learned how to use them properly. They can be washed, detangled, styled and tied, as well as brushed - it's best to use a brush rather than a comb. You can use hair care products such as conditioners and masks without any problem, and you can even do a Brazilian straightening. You can also use heated tools for drying, such as a hair dryer or straightening iron. Finally, you can maintain them as you would your natural hair for a silky result. 
Hair extensions in Geneva
Ultimately, hair extensions can be an excellent choice if you're looking for a temporary makeover, or if you have hair problems such as fine, damaged or thinning hair. However, it's important to choose high-quality extensions and have them fitted correctly by a specialist to avoid damaging your natural hair.
Book an appointment with one of our hairdressers to work with them to create your dream hairstyle.