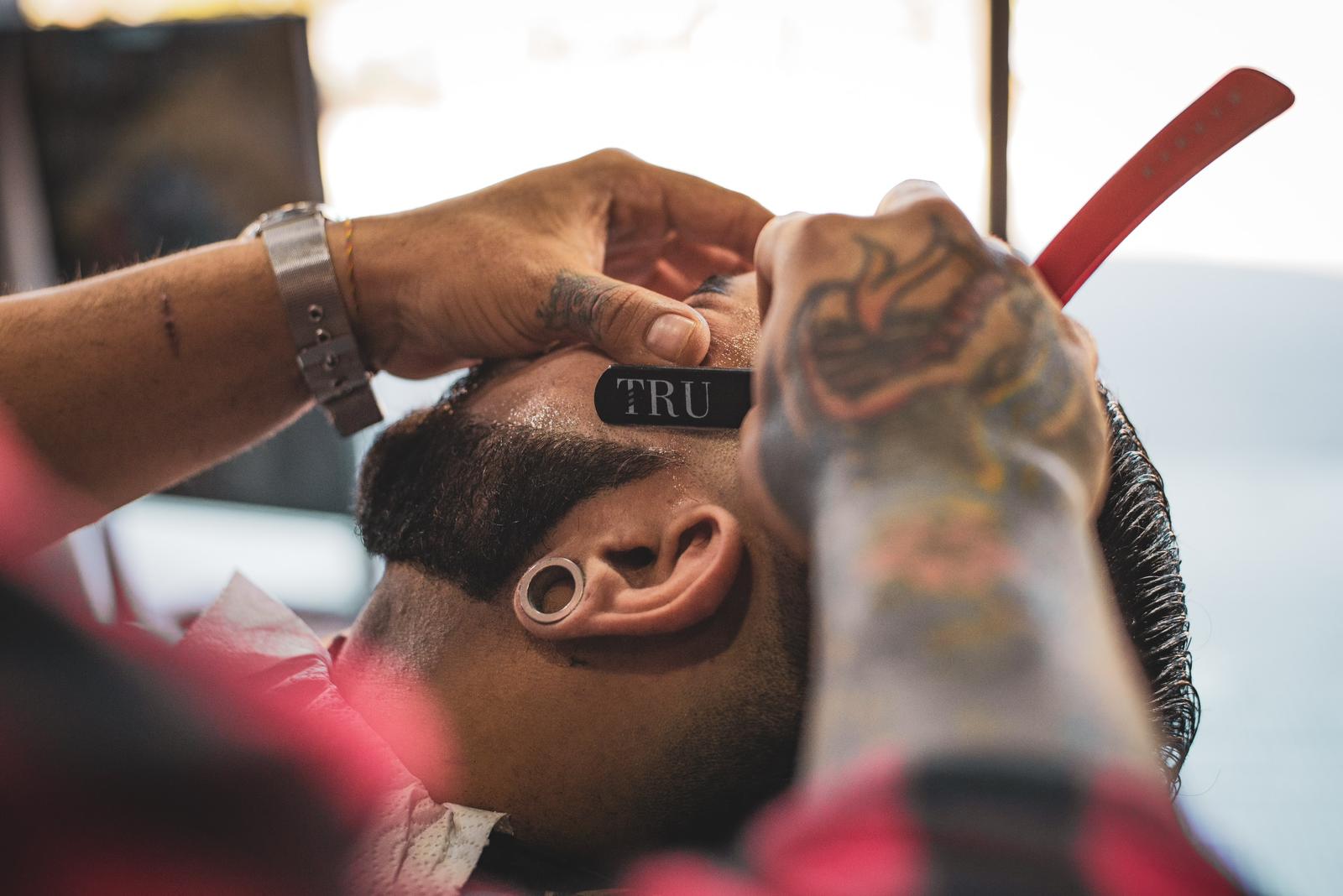 Beard care Geneva
If you're a bearded man, or aspire to become one, you probably know that maintaining your beard is essential to keeping it healthy and beautiful to look at.
Beard care is a common practice among bearded men, but what actually happens when you moisturize, trim or use beard oil? Here's a complete guide to beard care.
Beard care products
Male facial hair is different from hair. Beard hair is naturally drier, thicker and more brittle, but it can be silky and beautiful if properly cared for. By using the right products, you can care for your beard and relieve itching, stubborn hairs, irritation, ingrown hairs and dead skin that can affect beard growth.
When it comes to beard care, there are several products to help you moisturize and nourish your beard hair, such as beard oil, balm, wax and lotion. These products contain natural ingredients specially designed for beards, such as castor oil, argan oil, jojoba oil, shea butter and biotin. beard oil is the foundation of beard care. It nourishes and moisturizes the hair, epidermis and hair follicles. It's best used every day to keep your beard in good health. Balm, on the other hand, is like a beard moisturizer. It has a thicker texture than oil and can be used to soften stubborn hairs and leave your beard silky smooth.
Choosing the right beard care
Beard shampoo is also an important part of the beard care process. It cleans your beard to remove excess sebum, impurities and other dirt that clings to it. Beard shampoo contains natural ingredients to soften and moisturize beard hair, but make sure you don't over-shampoo your beard as beard hair is naturally drier than hair.
In addition to beard products, you'll need tools for trimming, cutting and combing your beard, such as beard trimmers, scissors and a comb. For regular beard maintenance, you need to trim regularly to remove dead hairs, discipline stubborn hairs and sculpt your preferred beard style. When using these products and tools to maintain your beard, it's important to pay attention to a few things, such as blood circulation, skin protection against irritation and redness, and the right clippers for beard trimming. It's also advisable to brush your beard regularly with a boar bristle brush, and to dry your wet beard hairs with a soft towel to avoid friction.
Natural products for men
In short, beard care is a common practice among bearded men to keep their beards beautiful, disciplined and healthy.
Products based on natural ingredients, such as beard oil, beard balm and beard shampoo, as well as tools such as clippers and combs, are essential for the regular care of your beard, making it silky, beautiful, nourishing and soft.